What a great venue for a party - whether its a formal celebration for 250 people in the Concert Hall, or an informal shindig for 90 people in the 3B's, we have the space to suit your needs.
The beautiful Victoria Hall is available for business receptions, social gatherings and birthday parties for up to 100 people, while the Waterhouse Chamber comes with its own bar for 30 sitting down or 70 standing.
For a more funky, laid-back party style for birthdays, quizzes and company after-work socials there is the 3B's, complete with its own bar and plenty of space for dancing.
We cater in-house, from formal three-course dinners to informal buffets and canapes, all at competitive rates, and made by our talented chef.
To see our 2017 menu's please choose Catering >>>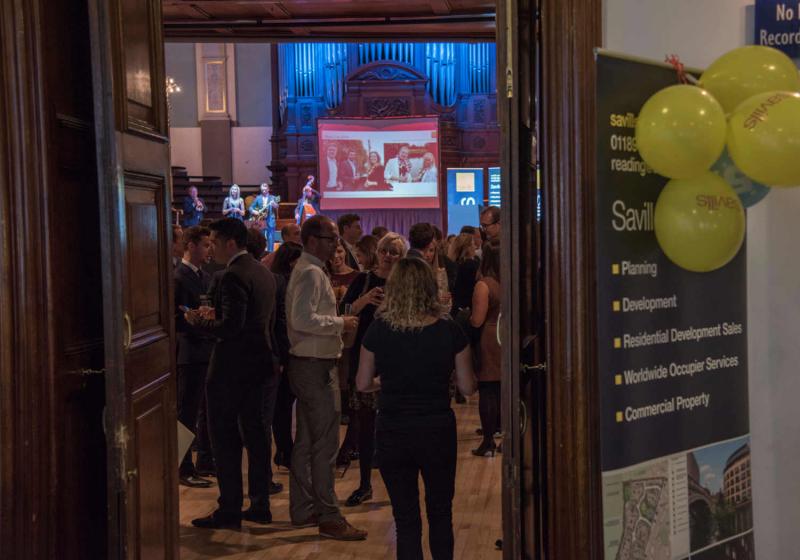 Savill's 5th Birthday Celebrations Sep 2018
The lighting and music was very good , Town hall team were really great thanks!

Canapes were scrummy and our UK MD and heads of divisions were most impressed with everything!

Hope to see you at a future event.

Savill's Reading, 5th Birthday Celebrations September 2018
Hi, just wanted to say a massive thank you for Saturday night. We had an absolutely fabulous night. The DJ was fab and lovely and played before and after band and was just great. Food was really lovely and good amount. Bar staff were lovely and helpful. We had so many people commenting on what a great venue it is.

Client email, Birthday Party in the 3B's, October 2017
Event went very well. Staff, service and food were all great quality.

Retirement Party, July 2017