What a great venue for a party - whether its a formal celebration for 250 people in the Concert Hall, or an informal shindig in one of our other stunning rooms we are bound to have a suitable space for any celebration.
The beautiful Victoria Hall is available for business receptions, social gatherings and birthday parties for up to 100 people, while the Waterhouse Chamber comes with its own bar for 30 sitting down or 70 standing. With a mobile bar we can set up in any space and a kitchen team ready to cater to your guests we can take care of all your celebration requirements. Just book, turn up and enjoy yourself!
We cater in-house, from formal three-course dinners to informal buffets and canapes, all at competitive rates, and made by our wonderful kitchen team.
Just wanted to say thank you so much for all your hard work in ensuring my party was successful.

On my behalf can you also thank Claire, Steve & Dan who supported us throughout the day and evening.  The catering team, who were amazing, my friend who has the food intolerance was especially grateful.

The hall looked beautiful and Alistair was a fab DJ and his lighting was amazing. 

My guests and I had a fantastic time and that was down to such a brilliant team at the Town Hall.

Nina - Birthday Celebrations in the Concert Hall - May 2023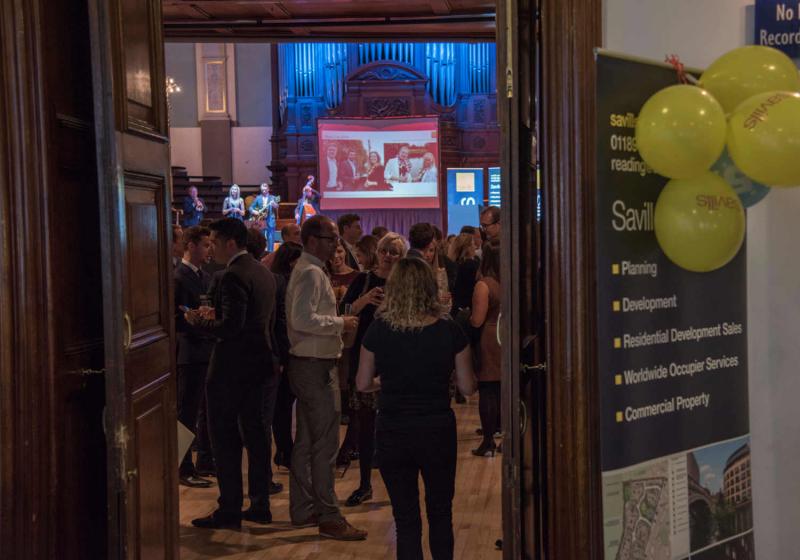 Savill's 5th Birthday Celebrations Sep 2018
Just wanted to say thank you for the wonderful party at the Town Hall last weekend. We enjoyed it and the feedback from all our guests has been overwhelmingly positive.

Clare and the team on the night were great, the DJ was accommodating with our requests and great with the lighting, and all the communications in the lead-up really put us at ease. The buffet was also fantastic with guests saying it was really tasty, varied and plentiful.

Thanks so much for helping to make it a memorable night.

Guy & Rosie, Party for 70 in the Victoria Hall on 28th May 2022