Room Specifications:
351 m2
Ceiling Height 15.1 m
Access 3m x 1.6m
Up to 700 Theatre including Balcony (depending on stage size)
Cabaret 250
Classroom 200
Perfect for larger events and performances, our beautiful Victorian Concert Hall provides a grand and atmospheric backdrop to your wedding, banquet, conference, exhibition and more.
The grand cantilevered balcony provides additional seating without the pillars to block the views of those seated beneath, all the while retaining an intimate feel.
Pride of place is the magnificent Father Willis Organ, recently refurbished, it is one of the best examples of its kind in the country, and has delighted audiences for generations.
Suitable for: Christmas, Conferences, Dinners, Exhibitions, Meetings, Parties & Special events, Performance Space, Weddings
The venue that you have is just amazing, of course, but really it's you all that I would like to thank. You could not be more helpful, accommodating, positive and, most importantly for me, calm. The event was a resounding success and everyone I have spoken to afterwards, and today, were so happy with the afternoon, and you played a very big role in that.

UCEM Dinner for 150 December 2022
The Concert Hall at Christmas
Regarding Reading Town Hall and it's staff, we've never had a bad experience and look forward to many more years hosting our events with you

The Job Fairs Jan 2022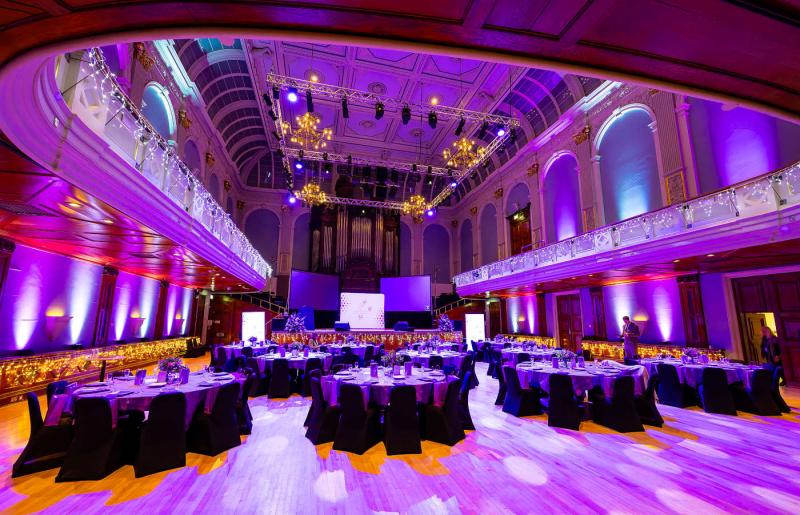 Awards Ceremony November 2023
Last week went so well, thank you and to the team on the day, they were excellent!

Law Seminar for 150 delegates October 2019